THANK YOU
for your business
DENVER!
Leave your review for us on
Google, Denver BBB,
or email it to us at
reviews@mastermindofdenver.com.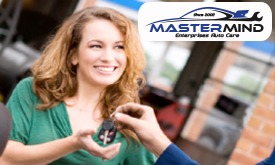 223 Testimonials
& Counting!
This page is dedicated to our thousands of happy, satisfied auto repair shop customers across Colorado from the Denver Metro Area to the city of Denver to Ft. Collins to Vail to Colorado Springs and Wyoming!
We are grateful to each of our customers for their continuous support of our growing family auto repair shop in Denver. Thank you for your continued patronage! It's good friends and customers like you that help make our work enjoyable!

We appreciate your automotive
service and repair business!
Our History
Family Owned & Operated Since 2002
Mastermind Enterprises is your local family owned and operated auto service and repair shop in Denver, Colorado. We install Jasper Engines & Transmissions, too.
No matter what kind of auto repair work your personal or company vehicle needs, Mastermind Enterprises has the knowledge and resources to get the job done right. We service and repair most makes and models, both foreign and domestic. See the Services page for more information about our auto repair shop in Denver.
We look forward to serving you soon!
What Our Customers Are Saying About Mastermind Auto Repair Shop in Denver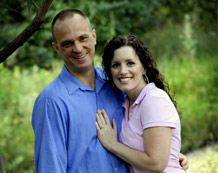 223 Customer Testimonials & Counting!
Mastermind Enterprises is dedicated to quality and satisfaction for our auto repair shop customers across Colorado, from the Denver Metro Area to Ft. Collins to Vail to Colorado Springs and Wyoming!
We are grateful to each of our customers for their support of our family auto repair shop in Denver. Thank you for your business and friendship! It's good customers like you that make our work enjoyable!
Check out our family's blog at -
www.growfamilylove.com!
Blessings from our family to yours,
Norm & Heidi ❤
Kristy Anderson
"They did an excellent job with such a big task and getting me a good price and expediting the work quickly. They have always taken great care of both me and my vehicle!"
Kristy came to Mastermind Enterprises when she needed an engine replaced in her Mitsubishi Montero in 2010. Since then, we enjoy seeing Kristy when she comes in for maintenance or repairs.
Gary Williams
"You can find skilled mechanics, you can find honest mechanics. What is not easy is to find one who is both and Norm is both."
Mastermind Enterprises has been taking care of Gary's vehicles since 1999. We enjoy seeing him on the rare occasion he needs service. He maintains his vehicles well, so we don't need to see him often.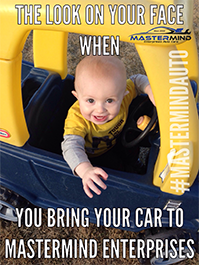 More Coming Soon
At our shop, you're more than just a customer, you're a part of the family!

Stay tuned to our testimonials page for more reviews about our family auto repair shop in Denver! We continue to add more great reviews from our customers.

Mastermind Enterprises Customer Reviews
Mastermind Enterprises Denver Auto Repair Reviews - 223 Testimonials & Counting - Thank you!!
We're looking for more great customers, like you, to add to our long list of success stories.
Read Testimonials from People Who Have Found The Best Auto Repair Service at Mastermind Enterprises in Denver, CO
The website for Mastermind Enterprises is made up of many pages, but ultimately, this page is the most important because it says we're really, truly helping people find the best auto repair service in Denver. These are just some of the success stories and testimonials from real people across the Denver Metro Area and all of Colorado who have found out how easy auto repair service can be at Mastermind Enterprises.
We are thankful for their desire to share their experiences at our family auto repair shop.
Many of our customers happily do this to help others find a great place to take their vehicle for service!
Read all of our testimonials or read them by the year :

Back to Top of Testimonials Page
Testimonials 2017
October 2017
"★ ★ ★ ★ ★ Thanks to Mastermind for getting our car in while we were on vacation. They diagnosed several problems and communicated our options to us. We were able to approve and authorize the repairs so that our car would be ready when we came home from vacation. Mastermind gave us a fair price and quick service."
- Dave N.
Denver, CO
Review received via email
10/10/17
"★ ★ ★ ★ ★ I always love to support a local, family-owned business. These guys are trustworthy and friendly, with competitive pricing. What more could you want from a mechanic?"
"★ ★ ★ ★ ★ Honest, great service and affordable. It's rare these days. Look up Mastermind Enterprises for all your car needs, you won't regret it."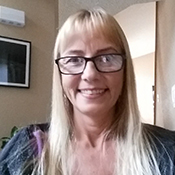 September 2017
"★ ★ ★ ★ ★ Wonderful place!!! They took great care of us. Very trust worthy!!!!"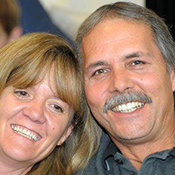 "★ ★ ★ ★ ★"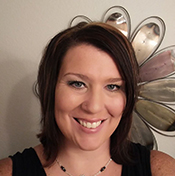 "★ ★ ★ ★ ★ Finally an auto service shop that can be trusted!!"
- Rhonda Showalter Thompson Lackey
Hudson, CO
Review on facebook.com
09/24/17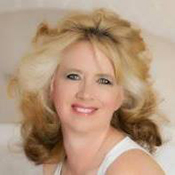 "★ ★ ★ ★ ★ You want fair pricing? You want kind and friendly service? You should check this shop out!"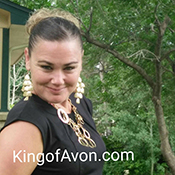 "★ ★ ★ ★ ★ Tell your friends, there is a mechanic's shop out there that you can trust. Norm knows how to fix cars, and is happy to tell you why he did it. There are a few mechanics I've known over the years who stand out for their obvious enjoyment of what they do, and Norm is one of maybe, five. Heidi is as accomplished as her husband at marketing and customer relations. We usually just chat and share and I'm a little smarter from the interaction. This is the second car I've brought to have Mastermind work on. It's been five years, at least. I know BS and the fake courtesy of big-time dealers that leave me with a hollow sense of unwarranted propped-up power. I'm always hearing the straight dirt, when I'm talking to Norm. If I need to dump a car when the engines done, that's what he'll say. If I need to take a "pay me now, not later" approach, I'll hear that, too.. I know my car is running great, and I'm not left wondering if I just wasted money. That's enough, without sounding pretend. Take it from there"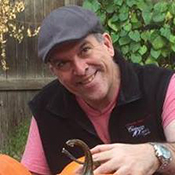 "★ ★ ★ ★ ★ I was looking for an honest , reliable, shop I could bring my vehicle to. I fortunately found the family at Mastermind Enterprises in 2014. Norm and Heidi have been my go to source for all my vehicle maintenance needs. Before acquiring my F150 in 2015, I had Mastermind do a vehicle inspection. This was imperative to my purchase and haven't had any problems since. I continue to utilize, and refer Mastermind Enterprises to all my family and friends. They have always treated with the utmost professionalism and respect.
Give them a call today!"
- Michele F.
Denver, CO
Review received via email
09/20/17
"★ ★ ★ ★ ★ The Better Business Bureau is not a resource on which to idly place comments. Leaving my opinion is not done without considering the magnitude of the influence it creates. Positive reviews are often provided as the equivalent of a hoax, to toot one's own horn, on some web pages. I found this mechanic with a web search, five years ago and was able to follow the directions to find it, in an out-of-the way location. But, once I got the service and personalized treatment, I returned over and over. I trust the owners and will gladly speak up to share that opinion. If I need to take a "pay me now, not later" approach, I'll hear that. I know my car is running great, and I'm not left wondering if I just wasted money. That's enough, without sounding pretend. Take it from there."
"★ ★ ★ ★ ★ These, are my guys. Norm takes great care of my car. I wont go anywhere else. It's so nice to be able to TRUST a mechanic."
August 2017
"★ ★ ★ ★ ★ Took our Mazda CX-9 over to Mastermind after reading a few reviews and having some water dripping inside the passenger side. Got a call later in the afternoon letting me know what the problem was...as it turned out it was a plugged up AC overflow that just needed to be flushed out. Cost $95.00 It was refreshing to have an honest and trustworthy mechanic that's not out to up sell you and charge extra for things you don't need. When we went in to pickup the vehicle...the owner came out and explained why this happens and it is quite common on these vehicles. Thanks....we will be bringing all our vehicles here from now on. K."
July 2017
"★ ★ ★ ★ ★ I've always been skeptical of auto mechanics, but Mastermind has earned my family's trust. They have proven they actually care about the customer instead of how much money they can make off of our car troubles. They are honest and generous."
June 2017
"★ ★ ★ ★ ★ I'm so thankful that Mastermind was able to get my car in quickly and perform the work that needed done as I was able to pay for it. They're helpful and honest and great to work with!"
- Courtney Kirtley
Commerce City, CO
Review on Google.com
06/16/17
May 2017
"★ ★ ★ ★ ★ Best care I have had with a mechanic, looking forward to the best service in denver."
- Ralph Gallardo
Thornton, CO
Review received via email
05/06/17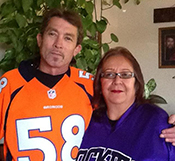 "★ ★ ★ ★ ★ Have been a customer of Mastermind for three plus years! I won't take my vehicle anywhere else! Lovely owners and I trust them."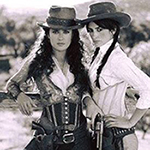 April 2017
"★ ★ ★ ★ ★ Always good to me great customer service always address any concerns I have"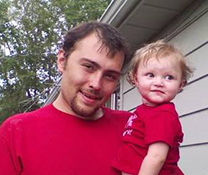 March 2017
"★ ★ ★ ★ ★ I moved out to CO a couple years ago and have been looking for a mechanic off and on as needed. I have now used them twice and have been very satisfied not only with the work he does but also with the price and especially his turn around time considering the work done. As a side note, my girlfriend was told she needed some work done and received an estimate. I recommended Mastermind and they did the work at a fraction of cost and fixed up another little minor thing as well. Highly recommended."
February 2017
"★ ★ ★ ★ ★ What a godsend to find Mastermind Enterprises. I don't generally trust mechanics unless someone has had a good experience with them.
My daughter's 2004 PT Cruiser needed a clutch and a timing belt and all the accessories that go with them. Both are major jobs on this car with no room to work. They not only did the work they found legitimate items that also needed fixed that I would have missed. They kept me in the loop on eta of completion, needed parts and estimated cost.
I am truly pleased with the work they did and the way I was treated. The car runs like new. And now my daughter and granddaughters can travel safely. I would give them 5 stars out of 5! Thanks"
- Doyle Davis
Cheyenne, WY
Review received via email
02/26/17
"★ ★ ★ ★ ★ When the cluch on my turbo PT cruiser went out I thought I would have to sell it and get myself wrapped up in a car payment I don't need. Thankfully, my dad found these wonderful people on google. They installed a completely new cluch and it runs like a charm!!! I'm also thankful they fixed whatever they came across while under the hood. When they had a order a part they expedited it so the car would be finished when my parents flew into Denver so we wouldn't have to make a special trip from Cheyenne. The price for all the work they did was decent. I would highly recommend this company to anyone who needed work on their car. Thank you for fixing my car!!!"
January 2017
"★ ★ ★ ★ ★ We lost our long time mechanic Joe to cancer prior to us finding Joe we had a lot of bad experiences so we were very worried that we would end up having the same experiences. We did go one time to another outfit and were disappointed.
We found Mastermind on the internet so we tried them and now we are happy to say that we have found our replacement for Joe. Norm and Heidi are great people. Norm does great with our vehicles which we have 5 of. I would recommend them to all who need a mechanic, from small repairs to major engine repairs."

Back to Top of Testimonials Page
Testimonials 2016
November 2016
"★ ★ ★ ★ ★ I had taken my '98 Jeep Grand Cherokee to three other shops (a total of four times), none of them were able to identify the causes of my Death Wobble, but were happy fixed other things and charged me.
I was ready to trade it in, when I was referred to Mastermind. To my relief they identified and fixed the problem on the first visit. I have been driving the car for a month since without the slightest problem. I could not be happier. Norm and Heidi are very nice people to deal with.
Honest service at an honest and fair price. I could not be more pleased, thank you."
- Philip
Denver, CO
Review received via email
11/09/16
"★ ★ ★ ★ ★ I wanted to express my satisfaction with the repairs I had done on my car recently by Norm.
He found and corrected a very serious problem with my car's front wheel drive train that Goodyear Auto in Broomfield and AAmco of Arvada had missed.
He also replaced the shocks/struts and front brakes at a very reasonable price and the repairs were completed the day I brought the car in.
I can't say enough about how pleased I am with his work and the friendly help Heidi provided at the front desk.
Been telling everyone interested about finally finding a great auto mechanic and would recommend Mastermind for their car.
I'll be trusting them with all my vehicle repairs from now on."
- Michael R.
Broomfield, CO
Review received via email
11/09/16
October 2016
"★ ★ ★ ★ ★ Thanks for taking my call and helping with my Subaru car. I appreciate for your promptness and excellent communication!! thanks, I hope I will continue to use your service when I need your expertise. Thanks again"
September 2016
"★ ★ ★ ★ ★ If you want incredible service topped off with kindness and generosity...go to Mastermind!! Norm and Heidi are a pleasure to work with and really allow me to stay relaxed when in comes to repairs on my Jeep. I'm thankful to have them and would recommend them to those around me!
I'm not sure I can ever leave the Denver area and trust someone else with my vehicles...might just always have to travel home to have them work on them!"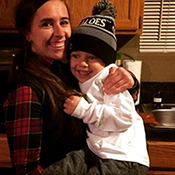 August 2016
"★ ★ ★ ★ ★ We recently had repairs performed at Mastermind after a literal debacle with a local dealership. We could not be more pleased! Not only did the Olson's provide excellent service/customer service, they have gone above and beyond assisting us in documenting the hack job that was performed by the dealership we worked with. As long as we are in Denver we will not take out vehicles anywhere else!!"

July 2016
"★ ★ ★ ★ ★ I am currently out of state and had some car problems that made the car barely able to go above 20 mph. Brought the car in and they quickly took care of the problem without any hassle. Would definitely recommend coming here"
- Dylan Thierry
Traveling through Denver, CO
Review on Google.com
07/29/16

"★ ★ ★ ★ ★ I was referred to Mastermind Enterprises and couldn't be happier that I took that advice. When my fuel pump went out while driving, I had my car towed to their shop. Not only did I receive excellent service, Norm and Heidi were very helpful with a problem that occurred when the tow truck driver damaged the rear control arm on my vehicle. They went over and above taking pictures and sending in the paper work I needed to file a claim. I highly recommend. Great quaility, friendly and honest family business."

"★ ★ ★ ★ ★ After an extensive review of this business, I took my 2003 Acura MDX in for what I thought would be routine maintenance. I anticipated having to spend quite a bit of $$$, but I received a phone call in which they honestly and thoroughly listed all of the items that needed to be repaired totaling $4k-$5k. Instead of just correcting my brakes, which was the initial reason I had taken the car in, and sending me on my way, they advised me to purchase a new vehicle because the maintenance needed for my Acura wasn't worth the money I would need to spend. Additionally, they worked with me on when I could drop off and pick up my vehicle. I appreciate a business that deals in integrity and not dollar signs. I recommend this company to everyone and have become a life long customer."
June 2016
"★ ★ ★ ★ ★ Great service, honest, good price and they are fast , my car is running amazing since Norm fixed it .. I love this place, amazing good honest people .. Heidi and Norm are amazing !!!!!"
May 2016
"★ ★ ★ ★ ★ Mastermind has taken care of work on both my vehicles. Honest work and done in a timely manner. Good prices too. I will return whenever I need work on my vehicles."
- Lori Sieben
Henderson, CO
Review received via email
05/20/16
April 2016
"★ ★ ★ ★ ★ Honest, knowledgable, inexpensive. Norm could have treated my truck like a goldmine with all the work I thought it needed, but he said it was time for a new car - I'd be wasting my money. He also had model-specific knowledge about my Toyota."
- John Bohannan
Thornton, CO
Review on yelp.com
04/25/16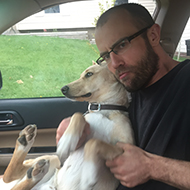 "★ ★ ★ ★ ★ Awesome mechanical service. Very family like. Fair pricing and great work. I refer all my friends and family"

"★ ★ ★ ★ ★ Absolutely love your service and helping fix our cars. Thank you so much 😃 "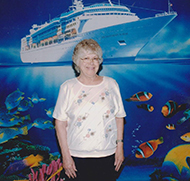 "★ ★ ★ ★ ★ We dropped a car off for diagnosis of a problem it was having. Within 24 hours we had the dx, an estimate for repairs and were even told it was something that could wait to be fixed until after our move to another state. Heidi, it was lovely chatting with you while waiting on hubs to show up!"
- Elspeth Barriault
Commerce City, CO
Review on Google.com
04/14/16
"★ ★ ★ ★ ★ Ohhhh the past few months I have gotten to know mastermind too well! With having 14 fleet vehicles they care of all our needs and have a great staff and great pricing... But even better quick turn around!"
- Alexander James Limbert
Denver, CO
Review on facebook.com
04/12/16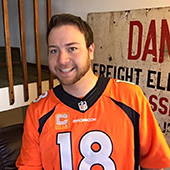 "★ ★ ★ ★ ★ Heidi and Norm are awesome. The 1st time I had to call them, they went over and beyond for me. I've been going back ever since."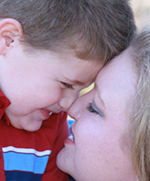 "★ ★ ★ ★ ★ I have a Saturn that is nearly 14 years old. I've searched for someone who could reliably repair my car as needed (and it's more needed now that it's older!) and I've found exactly the right people in Mastermind Enterprises. I'm more than satisfied, I'm delighted with the knowledge, service and reliability they give. Around Thanksgiving 2015, the heater died. I tried a couple of places who said they couldn't fix it. Then I found Mastermind, and they fixed it perfectly. A few weeks ago I was in for an oil change and a "funny noise" in the engine. Turned out I also had bad brakes and a leaking radiator. They fixed all that for a very reasonable cost and I'm perfectly happy with the work and the warranties. HIGHLY RECOMMENDED!"
March 2016
"★ ★ ★ ★ ★ Heidi and Norm are amazing. They really took care of me when I needed it. Great service, awesome people! I would recommend them to anyone!"
- Anna Schlunaker
Commerce City, CO
Review on facebook.com
03/31/16
"★ ★ ★ ★ ★ So I had a slight hitch with my appointment being scheduled incorrectly the first time I stopped in to get my brakes fixed...HOWEVER, Mastermind more than made up for it. Not only did they give me a great deal on new brakes and rotors, but they were extremely friendly, honest, and kind people. They even let me know a great place where I can get my muffler fixed as well. I will definitely be coming back here for any repairs I need in the future! Awesome people, awesome service, and I would recommend them to anyone!"
- Anna Schlunaker
Commerce City, CO
Review on Google.com
03/18/16
"★ ★ ★ ★ ★ My experience with Mastermind Enterprises was phenomenal! It is so hard to find a good, trustworthy mechanic that doesn't charge an enormous amount. Heidi & Norm have over delivered in every area. I had some issues getting my car towed in, and they were very patient and understanding. Also they were able to get me back on the road in 2 days at a price that was lower than they originally quoted me. Thank you guys!"
- Lisa Barron
Commerce City, CO
Review on Google.com
03/13/16
"★ ★ ★ ★ ★ Our car ran great after I picked it up from mastermind. Thank you for the good and honest work that y'all did on our car!"

February 2016
"★ ★ ★ ★ ★ I set up an appointment today at 2:30 and I had my car back by 5:35 perfect job you guys! Great price for amazing fast effecient work, Heidi takes the time to listen and Norm works fast, hard, and pays attention to detail with your car. Truly an amazing team! I'll be referring everyone to you guys. Thank you so much for your help and just being caring people, it shows in your business :) keep growing!"
January 2016
"★ ★ ★ ★ ★ My experience with Mastermind Enterprises has been fantastic! I have had my car serviced at this location on two separate occasions and each time I have received service that has exceeded all expectations.
My most recent experience dealt with unknown knocking noise coming from the left front tire. Upon dropping off the vehicle, I anticipated the repairs to be extensive and costly. To my surprise the issue turned out to be minor and it was corrected quickly with little expense.
If you are searching for honest straight forward diagnosis regarding your vehicle's repair needs, I highly recommend taking your inquires and business to Mastermind Enterprises."
"★ ★ ★ ★ ★ First time in dealing with Mastermind and the service was excellent and work done to my satisfaction at a fair price. Recommended additional service needed to be done at a future date so it is combined with the brake job to save a little money. Love the honesty. Will be going back."
"★ ★ ★ ★ ★ Mastermind Enterprises did an amazing job on both our cars. We first took our Acura MDX to them in September. It needed a lot of work and we had been putting it off since the quote was so high from the dealership where we bought it. Heidi and Norm quoted us over $1000 under the dealership quote. They were thorough and efficient with repairing our vehicle. It has never ran better. Last week our other car, a Buick Rainier, unexpectedly broke down while my sister was driving it on the Intestate. We had it towed to Mastermind Enterprises after hours. We were expecting significant mechanic issues and a high cost in repair. Norm later called the next day with a very low estimate for repairs and would have it done by that evening. We found out it was caused by repairs another dealership completed on the vehicle previously. This vehicle is also running better than it has in a very long time. We will be bypassing any dealerships from this point on and going straight to Mastermind Enterprise. They are transparent in their communication. They won't do any work without confirming with the owners first. We are very grateful to have found a family owned, reliable, transparent mechanic who cares about their customers. Thank you Heidi and Norm!"

Back to Top of Testimonials Page
Testimonials 2015
December 2015
"★ ★ ★ ★ ★ Well, Norm did it for us again. My thermostat, heat sensor and water pump went out all at the same time. (Well,, a few days in between) Norm had them fixed same day, at a reasonable price, fixed right and ready to go when I got off work. If you want a trustworthy, knowledgeable, caring mechanic, look no farther than Mastermind and Norm and Heidi. They will take care of your problem right."
"★ ★ ★ ★ ★ Norm and Heidi are beyond wonderful. We have been using them for about 6 years whenever we have an issue and we trust them completely. You will not find a more honest mechanic. I HIGHLY recommend Mastermind."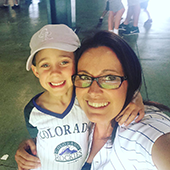 November 2015
"★ ★ ★ ★ ★ Norm has been taking care of our car for over a year now. I am so glad I found a good, reliable, REASONABLE mechanic as Norm. I have never been kept waiting for quotes or for the work to be done. Always done right I might add. Top notch Norm and Heidi. Thanks guys."
- Dan C.
Commerce City, CO
Denver, CO
Review on Denver BBB
11/23/15
"★ ★ ★ ★ ★ Thank you for doing fast, excellent work when were in a hurry! Will definitely use your shop in the future if we need anything."
"★ ★ ★ ★ ★ I have been using Mastermind Enterprises for several years and have had nothing but positive experiences. Despite being a busy shop, they always provide me with excellent, timely customer care. They have helped me maintain vehicles and helped me select a really good one when the time was right. I highly recommend for friendly and professional auto repair."
October 2015
"★ ★ ★ ★ ★ They are very friend, fast, very affordable and treat their customers like friends and family. I have been referring all my friends and family to them. I will never take my cars anywhere else."
"★ ★ ★ ★ ★ I have taken my saturn outlook to Norm and Heidi at Mastermind for three different problems at three different times. All three times I have been treated fairly. My vehicle was repaired satisfactorily at a fair price in a timely manner. I hope not to have any more vehicle problems but would return to Mastermind if problems occur."
"★ ★ ★ ★ ★ Let me tell you Colorado: The people at Mastermind Enterprises are not only great at fixing your vehicle but they are upfront honest people. Honest, hard working, family orientated, helpful, and no hidden agenda. If you need auto repair just call Mastermind Enterprises you will be glad you did."

"★ ★ ★ ★ ★ About a month ago I brought my 2000 Jeep Grand Cherokee to Mastermind for an oil change & overall check-up. I knew there were some issues that needed to be taken care of. In the past I always took it to the dealer, which my husband wasn't thrilled with. He never seems to be happy with who I take it to. After the work was done my husband went with me to pick it up. Norm explained everything that he did and gave us recommendations that could be taken care of in the future. My husband was very impressed. We've taken a couple of trips around the state and it drives so much better. My husband even made the comment on how nice it drives now. I will definitely recommend Mastermind Car Services to anyone needing care repair. I trust them & they do a terrific job!!!"
September 2015
"★ ★ ★ ★ ★ Very helpful and honest staff. Norm has fixed my car several times and always under budget from original quote. Punctual returns of phone calls, and very informative with the state of your car. Extremely honest and do not try and sell you additional mechanical improvements for your cars. Very thorough without trying to sell you anything extra. Privately owned and operated so you can feel the family atmosphere. This business survives on "word of mouth" and reviews alone to promote there exceptional services and reasonable prices. For this reason, I wanted to take the time and accredit this company as a valuable tool for anyone trying to not be screwed by your typical mechanic.
I had an atypical wiring issue with my radiator cooling fans. After 2 other mechanic diagnosis and some self improvements and upgrades of parts on my own, I brought my car back to Norm (which I should have done in the first place). After taking a lengthy amount of time out of his day to diagnosis and power my fans alternatively (to see if they still worked), he was able to find the thermostat relay NOT working. Other mechanics suggested re-wiring the whole radiator fans circuits etc. Those estimates coming in at $500 plus. Mastermind Enterprises took 3 hours to access, diagnose, fix, and maintain surveillance on (running car with fans blowing) to assure the car's radiator cooling system would work properly. He then called back with a completed job, both faster than expected and extremely under budget from other companies quotes. I only had to pay $158 to have a completely functional car returned to me. If this was not enough, he also told me should this not correct the issue, they would credit me the difference on the next job to fix the issue. Very reliable and honest staff."
"★ ★ ★ ★ ★ A shout out to Mastermind Enterprises they were able to get my old Honda Civic back on the road again. New water pump and timing chain along with new headers. Thank you, thank you. I love how they are a family business."
"★ ★ ★ ★ ★ I'm a younger car owner, with a little one at home and finding Mastermind was such a blessing to us! Norm and Heidi are so clear in their communication with me and speak to me in terms that I can understand. They help me learn more about how my car works and why the repairs needed are needed. Their family oriented business is also understanding of my own family needs and work well to schedule time needed for my car to fit into my family lifestyle. They are true honest people with incredible work results on my car and I am thankful to work with them! They get 5 stars and recommendations from me for anything! Thanks Mastermind!"
"★ ★ ★ ★ ★ Mastermind Enterprises was such an AMAZING help!!!! They are very upfront and honest about everything!!! I recently got a car that apparently needed a new transmission, they have been so helpful, and given helped me out totally FREE!!! they are a family owned and operated business, and i appreciate that they are always so willing to help, and not try and cheat you out like all these other people!!! I will MOST CERTAINLY be using them again!!!"
"★ ★ ★ ★ ★ Thanks to Norm and Heidi at Mastermind my car is running better than it has in a long time. I have an old 2005 Honda Civic with 150,000 miles on it and hope to get another 100,000 out of it with their help. New timing chain, new water pump, and headers. Way cool! I recommend them to all my friends and family."
"★ ★ ★ ★ ★ I recently had a major car repair done on my car through Mastermind Enterprise. As expected the service was outstanding and done with great care. It is important for me to be able to walk away from a repair shop knowing that my needs were handled with integrity and honesty. Boh Hiedi and Norm once again have proven that this exist with the quality of work they perform with satisfying their customers.
Their expertise is beyond exceptional and the trust level they build with their customers is one that cannot be easily replaced. Thank you for being the kind of people that I can repeat business with, with confidence."
"★ ★ ★ ★ ★ Great people to work with. It seemed like endless engine problems with my car, but we got all of them. Now my Honda runs awesome. Thanks Norm!"
- 3 Chicken Ranch
Strasburg, CO
Review on Google.com
09/09/15
"★ ★ ★ ★ ★ I have had two cars worked on by mastermind now. Both times they were able to get my car in even though they were very busy and finish repair same day. Norm took the time to go over repairs and answering questions I had even though he had stayed late to finish repair so I could use car for work the next day. I appreciate the personalized service I received."
"★ ★ ★ ★ ★ Great people to work with. Now my Honda runs awesome. Thanks Norm!"
August 2015
"★ ★ ★ ★ ★ Exceptional service - Norm has actually advised against repairs when they were unnecessary - it shows their respect for their customer's bottom line, which guarantees that I'll be back when I need an honest mechanic to do the job I need, not one that will break my bank. Do your car a favor and give these guys a call!"

"★ ★ ★ ★ ★ This afternoon I was at Mastermind getting a variety of problems checked out. One involved a failing a/c compressor, installed less than a year ago. From the side of the telephone conversation I could hear, it was clear that the parts vendor was not going to stand behind its warranty. Norm turns out to run a business that will eat the cost of making things right even if he did not create the problem. This is why I keep going back there for all my auto work: Norm is an excellent mechanic, but, even more, Norm and Heidi have amazing integrity."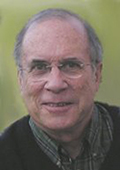 "★ ★ ★ ★ ★ Very happy with my experience there! I would recommend them to anyone."

June 2015
"★ ★ ★ ★ ★ Christian people...very honest"
- Ricky R.
Customer from Nebraska visiting family in Denver
Review on Denver BBB
06/22/15
May 2015
"★ ★ ★ ★ ★ Mastermind definitely shows the love of Christ in their shop. They are honest and kind and do great work."
- Gretchyn Gordon
Commerce City, CO
Review on facebook.com
05/22/15

"★ ★ ★ ★ ★ Finally found a trustworthy mechanic. We had them rebuild an engine for us a year ago and have had no issues. Since then we have used them for a few unrelated repairs and oil changes as well. They even have a relationship with a car rental company that can pick you up when you drop the car off.
Good family business and Norm the mechanic is very helpful and detailed in what happened and what he recommends. I've been very happy with them."
- Chad Dyson
Broomfield, CO
Review received in an email
05/21/15
"★ ★ ★ ★ ★ These guys are consistently amazing. They embody family business and I am proud to give back locally through them. I drive almost an hour to their shop and they have save me more hassle than any drive.
It is worth it!!!!!"

April 2015
"★ ★ ★ ★ ★ Honest, efficient and thorough...best auto repair in the area!"
"★ ★ ★ ★ ★ If you want it done right the 1st time and at a fair honest price than Mastermind Ent is your choice. We used another shop and for about 2 years tried various parts with no fix on our 2003 Chevy Impala. After just about giving up and thinking we would just sell it and move on we luckily came across Mastermind Ent and gave them a try.
What the other shop could not diagnose or fix for 2 years Mastermind did in about 2 hours. We feel like we have a new car and would recommend Mastermind to anyone. They get you in quickly and let you know exactly what needs to be fixed and explain it in easy to understand terms.
I look forward to using them in the future for all my auto repair needs--thanks for the amazing work--"
"★ ★ ★ ★ ★ We won't take our vehicles anywhere else. Honest and friendly. They won't do any work that doesn't need done. We highly recommend them"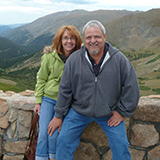 "★ ★ ★ ★ ★ Its such a joy to find a mechanic who knows what he is doing and does not gouge you on labor costs.
My Saturn was fixed on the same day as the diagnostic and was done RIGHT and for a realistic price.
It's nice to be able to trust a shop again. I will certainly go back with any problems I can't do myself. Norm has the know how, and Heidi makes you feel welcome.
TOP JOB Mastermind. God bless ya. Thanks."
- Dan Clayton
Commerce City, CO
Received in a letter
04/15/15
"★ ★ ★ ★ ★ Wonderful customer service!! Excellent quality work!! Thank you very much for your help!!"

"★ ★ ★ ★ ★ After 2 years with a horrible dishonest shop we finally found Mastermind. They are restoring my trust and faith in people again. Their prices are very good, fast great service. I have a very old car so I have had several things fixed and I couldn't be happier with Mastermind. My son is the one that found this wonderful place and told me about it. I am so relived to have a place that does superior work that I can trust and is so customer friendly. Thank you"
March 2015
"★ ★ ★ ★ ★ We had a horrible experience with a mazda service department attached to a dealership. We paid way too much, and in the long wrong, services were not completed accurately and our car was not running.
We were initially reluctant to have any more work done on this vehicle and inherently felt worried that we would be taken advantage of once again. Heidi and Norm immediately put us at ease with their professionalism, knowledge, and honesty. Our car is running perfectly! We will definitely be returning for all of our auto repairs in the future! I would highly recommend Mastermind to anyone looking for an honest and caring shop."
February 2015
"★ ★ ★ ★ ★ Mastermind Enterprises has taken care of both my car and my husbands recently and we are both very happy with the work that was done. They are fast and friendly! We have older cars and I am sure we will be returning to them in the future. I would recommend them!"
"★ ★ ★ ★ ★ We had a horrible experience with the shop that we took our mazda to previously. Mastermind renewed our faith in honest and knowledgable mechanics. Norm went out of his way to advise regarding correcting the mistakes that were made by a previous mechanic. Thank you for your time and expertise!"
- Tara C.
Denver, CO
02/07/15
January 2015
"★ ★ ★ ★ ★ After receiving service from Mastermind Automotive I would recommend this business to anyone looking for an honest and thorough assessment. The car was worked on by Norm, a dedicated, hardworking individual who offered an honest and beyond reasonable assessment of the damages and necessary repairs.
If you are looking for a great place where you can rest assured that your car will be competently repaired in a short amount of time, without additional unnecessary work being done, look no further."
"★ ★ ★ ★ ★ I feel lucky to have found Mastermind Enterprises. They replaced my clutch last fall and also found that my timing belt need to be replaced...instead of having to make two different trips to get them fixed ME saved me time by getting it all done in one day.
I will continue to trust them with my car maintenance and will definitely recommend them to anyone!"

"★ ★ ★ ★ ★ First, I want to say that I am so happy that we found Mastermind Enterprises. We recently bought a used car 3 months prior and it was working fine until it stalled on my husband on his way to work. He called our insurance company and they towed it to Mastermind Enterprises. My husband called and told me that they fit him right in and offered to do a full diagnosis of the car. They gave us a call back pretty quickly and gave me the price for the repairs.
Honestly, I was a little skeptical because we have a mechanic that we have used for 6 years and I did not really trust a place I have not used before. I even called our mechanic and they were going to be $400 higher for the exact same work. Heidi walked me through what needed to be fixed to make the car run (an new Crankshaft position sensor) but then gave me an option to fix the timing belt and all the pulleys that are located right in the same area....which saved me an additional $418 in labor. Our car had 80K miles and this work really should have been done around 60K miles.
They are genuine honest and courteous people. It is so rare now days to get what you pay for and I believe Norm and his family are the way people used to be....honest, friendly and respectable. It truly is hard to find REAL people in the business world today that will go out of their way to make sure things are done right. Thank you both for helping our family in this terrible situation. Rob & Lisa"
- Rob & Lisa Kaplan
Centennial, CO
Review on Google.com
01/22/15
"★ ★ ★ ★ ★ They were very friendly, honest, and fair...saving me some serious money!
Thank you Norm and Heidi!"

Back to Top of Testimonials Page
Testimonials 2014
December 2014
"★ ★ ★ ★ ★ I waited over 6 months and had multiple visits before leaving this review...... Saved over $1000 compared to quotes I received from many other places back in June! Own a 2006 Hyundai Santa Fe.
The are a little out of the way but worth it, the customer service is fantastic, and with mechanics that is hard to find.... Great at diagnosing and great on repairs. Happy to drive 20+ miles for service!"

"★ ★ ★ ★ ★ Mastermind Enterprises saved me over $700 dollars!! I got a quote from one company who couldn't get my car done until next week so I called other places and came across these guys. They not only were able to diagnose the problem the day I called but had my car fixed, running and ready for me to pick up all before they closed that evening. They also have a great towing company that has very affordable flat rates.
The customer service was awesome and they were very knowledgeable; showed me exactly what was wrong and explained what happened in a way that I, a non-car/mechanical person at all, was able to understand. I would highly recommend Mastermind to all of my friends!"

"★ ★ ★ ★ ★ This place is awesome!! Very knowledgeable, awesome customer service!!! They get things done quick too!! They had the part I needed ordered, delivered, and installed, all within maybe 2 hrs give or take!! highly recommended for getting your car fixed!! thanks guys!!!"
November 2014
"★ ★ ★ ★ ★ Take it from me everyone, genuine honest friendly, and courteous service is what you are going to receive at Mastermind Enterprises, Norm and his family are the way people used to be, honest and friendly, you will be treated right, with dignity and respect.
I will tell everyone I know about Mastermind Enterprises, I have been looking for a place to take my vehicle where I can truly trust that I am in good hands and will be treated fairly Mastermind Enterprises is the only place I will take my vehicle from now on and you should also you can only go wrong by not taking your vehicle to Mastermind Enterprises."
October 2014
"★ ★ ★ ★ ★ I think they are great they are fast and efficient"
"★ ★ ★ ★ ★ Masterminds is a great shop. Great family. Yes family the while gang is there and they are awesome not only are the people great they a reasonably priced and very fast hard workers. I took my kia in it was fixed the next day.
Way better than any other shop. I would recommend them to any one who needs work on the car."
September 2014
"We took our 2007 Saturn Outlook to Norm at Mastermind to have the rear differential replaced. The work was finished on time as promised and at the priced we discussed. So glad to find a shop that keeps their promise and does not sneak in extra charges when it's time to pay. We have been back to have an engine light condition checked. Norm & Heidi worked together to diagnose & order the part needed and get us back on the road.
Good place, will return if we have another problem."
"Thanks for all of your help and patience in answering our questions.
It is nice to know we have found a shop that we can trust for any future repairs."
- Bob & Chris Tracy
Avon, CO
Review from Customer Email
June 2014
"Norm and crew take care of Ford trucks seamlessly!
Great service!"

May 2014
"Norm and Heidi have been great to me and my 97 Jeep Wrangler.
After a rough trip on Thanksgiving of last year I needed a new transmission in my Jeep and Norm followed up with me the same day. Both he and Heidi helped my family and I through deciding on what part to purchase for the Jeep and he was able to repair my Jeep within two days. Ever since then I have been going to Mastermind for anything from a basic oil change, to more hardware repairs and I went by to get a basic inspection when the Jeep was acting funny. Every time I stop into Norm and Heidi's shop, they are both welcoming and are genuinely invested to how I am and how the Jeep is.
Their family business is incredibly efficient, timely, and honest. I respect their service and I feel blessed to have found a loyal auto shop for my Jeep.
I'll be taking my future cars there as well. Thank you both!"
"Great place! I had an old car that started acting weird after the Colorado flood. When I took my car in, Heidi and Norm were awesome.
Although, they could fix my car, I chose to move on, I owned my car for 15+ years. They referred me to a guy that offered me more money than other companies that advertise "we buy junk cars". Thanks for the wonderful experience, and I will be back for all of my car care needs. You're Awesome!"
April 2014
"My wife took our Nissan Pathfinder 05 to mastermind because the heating system was not working. They were keen in locating the problem and gave us a good price for fixing it. This is a family owned business and you can certainly notice that because they care about how they perform their work and how they treat their clients. I will definitely recommend them!"
March 2014
"My daughter is in college in Denver and it has been nice having an angel so far away from where we are to take care of our daughter and her car needs. It is hard to find a family business like this that you can trust and know you are getting a good fair deal and price.
They are very knowledgeable. We trust them and they do a great job!"
"I took my car to Mastermind Enterprise earlier this week and was comfortable the minute I walked in the door. I was greeted by Heidi and her children when I came in. Right then I know I had picked the right place. She was super friendly and talked to me in a way that instantly put me at ease.
As a young mom of two I always feel like I could easily be taken advantage of when it comes to dealing with mechanics. I did not feel that way at all here.
They know how important and vital cars are to people and they are quick affordable and honest. I would recommend this place to anyone having car trouble.
Thank you so much Norm and Heidi I will continue to bring my car to you guys! "
- Carrisa Torres
Westminster, CO
Sent from my Windows Phone
"I'm a female, and going into mechanics alone has always been frustrating. I'm usually fed full of s*** and told I NEED to spend $1,000 now to save my car. But here they spent time with my jeep, were honest and said my jeep wasn't on the verge of breaking down. I did the research into what they said and after 6 shops in one week trying to diagnose the problem these guy hit it right on the money and weren't greedy or pushy about the expensive unimportant fix.
I will return to this shop if I have problems. I would suggest this shop to ladies. It's so hard to trust a mechanic as one."
February 2014
"Fantastic customer service, speedy and properly done repairs at a fraction for the cost of other places.
I will definitely be bringing my truck here when I need some work done, and I would recommend them to anyone!"
January 2014
"My family and I were traveling in from Austin, Texas when our check engine light came on. I stopped myself at an auto parts store to see what it might mean. I was on vacation and didn't know what to do myself. A friend recommended this place and I was afraid I was going to be paying more then I thought thinking my warranty was not going to cover the issue with my vehicle. Norm even referred me to the website for a coupon to help out with cost.
Our experience here allowed our vacation to go on without worry. I wish they were in Austin. These would be my mechanics. At least my local family has a place to trust now. Recommended even from Austin, TX. TRUST THEM, THEY WILL TAKE GOOD CARE OF YOU."
Thank you,
- Luke Wangerin
Austin, TX
Sent from his iPad
"I have been using Mastermind for several years now. There is no one I would feel more comfortable trusting my vehicle maintainence to. With Norm as your mechanic you know you will get an honest and accurate diagnosis of the problem at a fair price. He will also bring to your attention problems outside of what you asked him to fix. Just things he notices or knows are common problems on that vehicle make. I never feel like he is looking for ways to squeeze more money out of me. On the contrary, he does his best to save me money where he can.
No matter how busy his day is going he will spend all the time necessary with me until all my questions are answered and I understand what is going on with the vehicle. This is not a franchise where they want to get you in, upsell as much as possible, and get on to the next customer in a hurry.
Mastermind is the auto repair shop that you stay with because you know it will never be better anywhere else."
- Stephen M.
Denver, CO

Back to Top of Testimonials Page
Testimonials 2013
December 2013
"Great people, Quality Auto Repair & Service...AND Great Prices, too! I took my my 2003 Hyundai Santa Fe in for a timing belt and water pump replacement service after a call to let them know I was on my way. I received a call a short time later with an estimate for hundreds less than other shops and dealers in town. I had to double check and do my research because I like to save money, especially on auto repair. My estimate from Mastermind Enterprises also included ALL of the timing belt parts (I didn't now there were so many parts that support your timing belt!), water pump and coolant, not just the belt and water pump like the other shops.
I FINALLY found an honest, friendly, quality auto repair shop in Denver that I can REALLY count on! I am now a customer for LIFE! After that wonderful experience and learning that I had gotten lucky with my 2003 Santa Fe because I went over the recommended mileage for replacement, I returned to Mastermind Enterprises again with my 2007 Hyundai Tucson for a timing belt and water pump service and got another great deal! I double checked the price after the service and found I saved $100 or more than taking it somewhere else! I also learned a lot of how and why my timing belt service is SO important for the long life of my vehicles.
After horrible experiences with multiple other shops and dealers in Denver, I am SO happy to have found a great family owned place that I can trust, enjoy coming to, AND SAVE MONEY! The office is clean, the people are friendly and my 2 young sons LOVED the great fish tank! Getting my car serviced is now a pleasure! These people can be trusted with my vehicles anytime!
I am telling all my family and friends about this great shop in Denver! Thank you, Mastermind Enterprises! Keep up the great work! We will see you next time!"
- Michelle S.
Denver, CO
"★ ★ ★ ★ ★"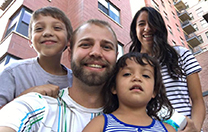 October 2013
"Thank you! You are wonderful. Thanks so much again!"
- Linda
Broomfield, CO
Sent from my iPad
September 2013
"We went to Mastermind to have the bearings replaced on our 2006 Trailblazer. The service at Mastermind was very speedy and honest. We needed our vehicle back at a certain time and not only did we receive it back on time the service was great. My vehicle has been running so smoothly and we will absolutely return to have other services done. We would definitely recommend Mastermind to anyone looking for a trustworthy mechanic to service their vehicles."
"We dropped our truck off to have some repair and maintenance work done. Work was excellent, also recommended upcoming maintenance to keep our truck running great. Super friendly and professional for a great value. Similar work at the dealer was going to cost us several hundred dollars more. Couldn't be happier.
So glad that we have found a great and honest mechanic in the metro! Will be coming back and recommending them to all our friends."
August 2013
"I have never written a review for Yelp before, but my experience at Mastermind Enterprises was just to great not to give them a thumbs up.
I took my Kia in to mastermind as I was told by another mechanic that I had a short between the blower motor and the relay. I was expecting to pay $300-$500 to get it fixed. When I was driving over to drop the car off, I hit a bump and the blower came on. When the mechanic called I was told that he weren't sure what the problem was as the problem was hard to diagnosis due to the fact that the blower was working at the moment. He said that he had replaced a connector; he thought that was the problem, but couldn't guarantee it. When I asked about the charge, I was told there would be no change as he thought he had fixed the problem, but wasn't positive. Wow that really surprised me.
An honest mechanic? I would have to say yes. It has now been 4 days and the blower is still working consistently, instead of working sometimes and not others. Although the shop is many miles from my house, I will be taking it to MasterMind from now on. They have even teamed up with Enterprise car rental to give you a great disconnect on a car rental while they fix yours.
Honesty, customer service orientated and friendly what more could you ask for?"
"Had the best experience with Mastermind Enterprises in Denver. They found the work needed to be done, gave a more than fair estimate, and completed the work on time.
If you want a fair and honest mechanic you would send your wife or grandmother to, this is the place."
- Michael Cody
Denver, CO
"Got my Mitsubishi running great for much less than the dealership!"
July 2013
"★ ★ ★ ★ ★"
June 2013
"On a cross country road trip and my ac compressor went out. These guys were amazing! Great service and value. Fixed me up and got me on my way in a few hours. Amazingly fast!"
- Erik
Arkansas

"I brought my 32 foot class C motorhome because it was squeaking on the front drivers side wheel. Norm checked it and saw that it was my tire and not something that was a lot more expensive. I had no idea they worked on an RV of that size.
Very honest!!!! thank you!"
- Tony Coraggio
Thornton, CO
May 2013
"Had my 2001 Dodge Caravan serviced at Mastermind with great results. They confirmed my suspicions of a failing power steering system and discovered a bigger problem that I didn't know was going on.
Kind and courteous, they worked with my schedule and got the job done right. 10/10 would go again."
- Roman Boney
Thornton, CO
April 2013
"After driving my Jeep for 3 weeks, I've got to say it's like driving a new car.
I love it and appreciate what you were able to do and the money you were able to save me. Thanks!"
- Jason
Denver, CO
"I have always been very choosy about who works on my truck. Maybe that's why I haven't had it worked on in a long time.
I went to Angie's list and Mastermind Enterprises was at the top of the list and the BBB gives them an A plus. I gave them a call with reading such great reviews. They definitely live up to the A plus standards! I was more than pleased with there services. They have a customer for life and will recommend them to all my friends and family."
- Terri Burns
Denver, CO
March 2013
"Fully expecting to pay over 1200 for dealership repairs and I was saved over 800 dollars with a warranty and the guarantee of "if anything goes wrong let me know" ...........(not going to find that anywhere).
Met both the owners...friendliest people ever........cleanest shop ever.......this place is a stand out class act. I encourage everyone in Denver or traveling thru to make a point to at least have them check out your vehicle. Worst case scenerio you will walk out with an HONEST opinion. If only yelp would allow me to rank 6 out of 5 stars. Nissan runs great."

After taking his truck to 2 other transmission repair shops, Rick brought it to Mastermind. We installed the third transmission, found and fixed the cause of the transmission failure.
"Here at Mastermind, they did it, they also found the problems that created the malfunctions to begin with and now the transmission shifts better than it ever has. I'm happy!"
- Rick
Denver, CO
February 2013
"Great family run auto repair business. Norm was very honest and accurate in describing issues with my car that I was already aware of and he also gave me options for dealing with my car problems.
If you are looking for honest and reasonable car repair, mastermind is your place. Thanks Heidi and Norm!"
- Spencer Steers
Denver, CO
January 2013
"Heidi and Norm understand what it means to run an auto shop in 2013. They are both extremely friendly, helpful, and honest. Norm will tell you exactly what's wrong with your vehicle and then give you all your options. He'll tell you what has to be done, then what else should/could be done without trying to up-sell you.
They're also amazingly fast and accommodating. I brought in two cars - both were diagnosed within the hour. One was fixed and running great by the next morning. The other was totalled, but they even let me keep it in their lot for days while I figured out how to haul it away. Thanks Mastermind! Will be back."
- Jesse Bull
Arvada, CO
"I have known Heidi and Norm Olsen for 11 years now and must commend this young couple for the hard work they have performed to establish a loving home environment and a successful business.
What makes them different than the others, from a business perspective, is the way they are always eager to assist individuals/ customers with auto needs and concerns. Whether its questions that need to be answered or a service that needs handling, they are dedicated to providing the very best.
Norm is a walking encyclopedia of knowledge, as well as a highly skilled mechanic that takes his service reputation very seriously. His honesty and passion for excellence reflects in the quality of his work and you can walk away knowing that your vehicle was either maintained and or repaired with good hands. Hats off to both of you…"
- Nanci
Arvada, CO
"We would like to thank Norm and Heidi once again for their honesty, quality customer service and above all "Master Mind" service! Norm has provided us with knowledgeable, quality work (rebuilt our engine, etc..) for almost 10 years. Recently we took our 2005 Trailblazer in for an ongoing problem and was not charged after not finding a problem for what we call 'a mystery' problem. Thank you for not charging us and for your overall TRUE HONESTY! If it had been anywhere else, we would have been charged something.
We will send all our family and friends to you from here on out because you are
one of a kind.
Thank you and God bless your family!"
Sincerely,
Mike & Cindy Britton
Westminster, CO


Back to Top of Testimonials Page
Testimonials 2012
December 2012
"Heidi and Norm provided excellent service when we had issues with our van. They worked with our extended warranty company and fixed things that we didn't know were a problem. They were honest about what was needed with our van and were upfront about the prices.
If you are looking for an honest mechanic who does the work that is needed I highly recommend Mastermind! Norm is a great mechanic and Heidi will go the extra mile to help with a warranty company."
November 2012
"I just wanted to take a moment and say what a great place Mastermind is to service any vehicle. I started taking my 1999 Dodge Dakota for service work a few year's ago and I'm so glad that I did.
Norm is the most honest mechanic that I've ever found and he does "Very High Quality" work. I drive a pretty good distance to work every day and need my truck to be in tip top running condition and he makes sure that my reliable old beast stays that way.
I would recommend coming to see what quality service really is so call Heidi and you won't be disappointed. They are a family owned business and they treat all of their customers like extended family which is awesome! I've been to many mechanics in the past but I've never felt so at ease as I do when I bring my truck in knowing that I'll be given a fair price for superb workmanship.
Fire the mechanic you have now and swing on in to see them!!"
- James Ruiz
Denver, CO
303.261.5209
"Anyone need a good Mechanic! Check out Mastermind Enterprises. Overall good Experience, saved my wife and I a blown engine, for a reasonable rate and efficient service.
Top of the Line Customer Service. Thanks Norm and Heidi! Greatly appreciated."
- Sincerely,
The Duran and Zimmerman Family
Denver, CO
"I took my SUV to this incredible local owned and operated, master mechanic shop. By far this was the most informative, honest, and integrity driven shop i have ever been too.
THANKS Norm & Heidi my Ford and I will see you all soon!!!!"
- Mikel Donte
Denver, CO
October 2012
"I am so excited. My Camry drives like a dream! And having the lights work makes a huge difference! You did everything I wanted and more. I really appreciate that Norm cleaned areas of the car too. Very great.
I love coming to your shop - your family is wonderful and I always feel at home there. They add so much to the experience.
Thank you guys so much!"
Ted Wunderlich
Loyal customer forever
"Always great service. A family business and a one man shop.
They stand by their work and are honest with their estimates. I've never had a problem and I've had major work done twice over the past two years. If you don't want the "McCar" service, but a competent tech you can talk to who has a real stake in your satisfaction, then this is your place."
August 2012
"Dear Mastermind Enterprises,
Just a quick note. I had one of the most stressful days with my vehicle on 8/20/12. My boyfriend found you on the internet and talked to you about our issues about our car and you came to our rescue.
Thanks again for being incredibly fast and affordable. You are the Best Service I have ever experienced.
I also appreciate the honesty and quality of your work.
You have a customer for life now."
- Tisha Hamdane & Mark Lopez
Golden, CO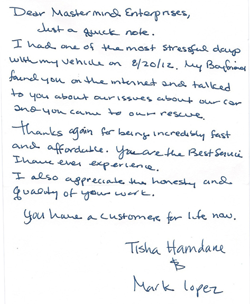 "If you are looking for a solid, honest repair shop, please call Heidi and Norm. They do a great job of listening to your concerns, and ad getting you back on the road, safe and sound........."
- Greg Morton
Littleton, CO
July 2012
"We have been customers of Mastermind Enterprises for at least 10 years, through their address changes. They always save us lots of money while doing great work. They provide complete and quick service. The work is always done right the first time.
They provide honest dealings, while pointing out recommendations for our vehicles. They are very responsive to our emergencies and they are always looking out for our best interests. We refer our friends and family to them. We appreciate that they are a family oriented business."
- Ted & Cindy Wunderlich
Denver, CO
tcwunderlich@comcast.net
"After moving back to Colorado from California I needed to find a decent and respectable not to mention an honest mechanic. After a detailed research for a mechanic and believe me I did a research that was so in depth I made the decision to with Mastermind Enterprises.
I have a 1998 Jeep 4x4 Sport, I needed a tune up it was making a Loud noise and I not knowing a thing about cars (I had a mechanic as my best friend in CA). I called and spoke to Heidi she quoted me a price and that price was in the price range I could afford, I took the Jeep in met Heidi and her husband Norm (great guy). Norm tuned up my Jeep and found the root of my Loud noise, he actually showed me. Because I am one of those type of people I need to see the reason and BOOM! There it was...
I will be taking my Jeep back to Mastermind to have Norm service it from now on, I have truly been Lucky to find
"My Mechanic.""
- Vince C.
Denver, CO
June 2012
"I can't speak to the quality of the work performed here because I only got an inspection and estimate (my engine was shot and not worth the replacement). However, I will say that I was very impressed with the service I did receive. They were accommodating about my junked car being parked in their lot for a few days, they were extremely friendly, and they offered what I felt to be legitimate and helpful advice. I will be keeping Mastermind Enterprises in mind for any future work."
May 2012
"I just received my truck back from Mastermind and it's running great! After taking it to two previous shops that couldn't correct the problem, Norm was able to quickly identify and fix the issue. I will certainly be back for my future repair needs."
"Looking for the real deal in Automotive Repair? Contact the family operated business of Mastermind Denver.
I recently had my truck into Norm as he is a Ford Master. I was thinking my bill would be over $1000. I left only paying $190 as Norm was honest and told me what simply needed to be done, without UPSELLING me at all! Thank you for everything as always Mastermind Denver!"
- Chad M. Julius
Centennial, CO
April 2012
"I had a Check Engine light on my car and Norm and Heidi were honest enough to tell me that I might have better luck with an exhaust shop rather than them taking it and just adding to the bill. I will definitly use them for anything else that will need to be done on my vehicles. I am glad that I found someone that I can trust!"
- Scott
Denver, CO
"I was a little skeptical with ALL the great reviews online. Too good to be true I thought, but decided to give it a try.
After taking my Saturn Vue to Mastermind (long boring story with the auto), I found that the reviews were well deserved. Really? A repair shop with integrity AND skill? Really. Inspiring me to give them another well deserved 5 stars, and to hopefully assist those that are searching for a repair center. I plan on taking the Vue back for the basics too.
Thank you Norm and Heidi, I finally found that shop that my parents always wanted me to find. A place that does great work and a place you can trust."
March 2012
"Norm and Heidi are so great! So friendly and honest about what needed to be done on my car with fair pricing. Got it done very fast too! They are great and I'll definitely go back the next time my car needs work done."
February 2012
"Norm and Heidi are FANTASTIC! To find a good mechanic is hard, but to find an awesome Mechanic with integrity is rare!
I've taken two of my cars within the last week and they have done an unbelievable job at a GREAT price! I'm telling all of my friends and family! You should too! Thanks Norm and Heidi!"
"I've just taken my second car here and these guys are AWESOME! It's rare to find any company, let alone an automobile company with integrity and true customer service....this is it! They did a fantastic job and the pricing is unbelievably reasonable with a guarantee! Try them out, you will not be disappointed!"
- Kela Baker
Denver, CO
January 2012
"I would like to thank Heidi and Norm for the for the excellent job and quick turnaround. I would strongly recommend Mastermind Ent. for any repairs and honest competent service at an affordable price. Thanks again!"
- Terry McGee
Denver, CO
terrym131@hotmail.com
"A huge THANK YOU to Norm and Heidi!!! I've needed some work done on my Honda Accord and I am fearful of taking it to a dealership. I found Mastermind and am glad I did! They are HONEST, STRAIGHT FORWARD, UNDERSTANDING, EASY TO WORK WITH, and TRUSTING.
I had a list of issues with my car. Norm helped me to prioritize them. He worked within my budget to make sure that all my vehicles issues were resolved. They're not out to scam you out of your hard earned money. They do understand the value of a dollar and for that I am grateful for."
- Alexander
Denver, CO
"Honest, compassionate, fair, and kind. Norm and Heidi talk to you like a person, not a checkbook. Norm is incredibly skilled and well worth every cent. He has resurrected my car **twice**, each time he was readily willing and available to explain my options and what had gone wrong.
The second sudden death of my car came from a faulty component. No fault of mine or the shops. The maker of the part wanted me to pay upfront to fix the vehicle and then file an assurance claim with them. Norm stood by his work and took the claim to the manufacturer himself! No, really. He took the claim to the manufacturers. I can't recommend them enough."
- Jamie
Aurora, CO

Back to Top of Testimonials Page
Testimonials 2011
November 2011
"Mastermind did yet another great job on my car today at a moments notice!"
- Kristy A. Anderson
Denver, CO
"I left Denver with my daughters Oldsmobile Regency which Mastermind just fixed. It had an array of problems. Thanks to Mastermind, I had a wonderful drive back to Ohio. It ran like a dream. I only had to stop for gas. I did check oil and coolant each time I stopped for gas and it used none.
Norm and Heidi were very proffessional and a pleasure to communicate with. Thanks Mastermind"
- Herman
Ohio
"I was tired of dealerships and dishonest mechanics so I searched for a place where I was more than just a number.
Luckily I found Mastermind and now I won't take my car anywhere else. I'm always satisfied with their superior work and the price it cost me. Very grateful I found them!"
- Janet
Thornton, CO
"I have to travel 100 miles round trip for mastermind to do my auto work - and I doing it very willingly!
Honest, salt of the earth, family owned and operated - it is a pleasure doing business with reliable and professional people that really care about doing the right thing by their customers! Thanks Norm and Heidi!
- Larry Crisp
Franktown, CO
October 2011
"Norm and Heidi has always been honest with me. I love that and they fixed my car when another Napa Auto Care Center out of state failed to locate the problem that ended up costing me a lot more in the end. Norm fixed it right away and I am glad to have an honest mechanic again. I have been spoiled by their honesty and great work.
A honest mechanic is very hard to find but im glad I found them. They also worked with me to get things up and running and driving safe on the road. Thank you so much you guys."
- motheroftwo
Denver, CO
"Finally an honest mechanic who knows what he is doing. Norm has done extensive work on my Chevy S10 as well as my wife's car. I feel confident when I leave my vehicle with him that it will be fixed correctly. Both he and his wife are friendly and easy to talk to. They have gone out of their way to finish my truck in a timely manner even when it needed large repairs on short notice. Their prices are fair and the work they do is outstanding!"
- Stephen
Denver, CO
"We have finally found an honest mechanic who we can trust to do our vehicles without the worry of being over charged or diagnosed improperly.
Thank you Norm and Heidi"
- StephenandSarah
Thornton, CO
"We have been using Mastermind for our company fleet of vehicles and have been impressed with the service and pricing.
We shopped around for an auto center that would stand behind there workmanship and finally found it. Highly recommended!"
- Billybob
Denver, CO
June 2011
"Mastermind did a great job on a really big job (replacing the motor) in my Mitsubishi Montero. I shopped around quite a bit and they came to me highly recommended from knowledgeable people. Their service did not disappoint.
They kept me up to date of what was happening with the car and their price was reasonable. I would highly recommend to anyone looking for a good mechanic."
- Kristy
Denver, CO
May 2011
"Norm and Heidi are exactly what you need to maintain your vehicles. A small professional shop with great customer service. Drive past the dealer, save your money, and know who is working on your vehicle.
I first came to them with a blown out engine and was skeptical at first and they've exceeded all my expectations. It's great to finally have a shop that I can trust"
- Matt Ander
Denver, CO
303.910.0482
April 2011
"Norm is a talented and driven tec with an eye for prefection and detail. To me this means a lot as my father left me my awesome 92 Ford F150 when he passed away and so I dont just trust anyone with this truck!
Recently I have had issues back and forth with my drivers inside door handle. These folks took the time, at no cost to me, to try and fix the internal parts of the door handle that was causing this issue an not just jumping right to replacing everything at the top dollor. It was only when my parts were confirmed broken that they were replaced and the cost to me was minimal compared to the dealer and even in my own time trying to figure out what was going on. These folks are great and the end work and detail shows for itself in who is working on your automoblie.
I recommened Norm and Mastermind to all my family and friends."
- Chad
Denver, CO
February 2011
"Awesome Ford Service on my pick up after an accident. The day I picked up my truck I drove it with NO issues from the shop to Colorado Springs and she runs and rides like NEW!
Thank you to Norm and Heidi at Mastermind for all of their help and awesome Customer Service. Thank you guys."
- CMJ
Denver, CO
"No exaggeration, Mastermind's the best shop I've worked with. Ever. I really admire the honesty and efficient estimate as well as the work that was done. No typical auto-shop push and shoving and Norm and Heidi even went out of their way to help me.
Fantastic job on the repairs! My car is running super great, whereas a month ago, I was praying to not get into an accident because of my damages."
- Michael
Denver, CO
"If you live in the Denver Metro area and you need work on your vehicle I strongly recommend taking it to these guys. THEY ARE WONDERFUL! And their prices are very good!"
- Antonio Jones
Denver, CO

Back to Top of Testimonials Page
Testimonials 2010
December 2010
"Norm tackled the daunting task of not only re-powering my heirloom '72 K/5 Blazer, he also installed a complete Holley Fuel injection system! I found all the work he did to be as meticulous and perfectionist as the finest restorations/conversions.
Norm and Heidi should have their own reality show based on their business! That'd show the rest of them how it's done! I can't say enough good things about the work ethic, honesty and integrity at Mastermind Enterprises."
- John
Denver, CO
"Mastermind is an excellent shop with reasonable rates, above and beyond service. Norm has been my mechanic for 10 years and counting.
When I first met Norm he was a mobile mechanic working out of his utility van through all elements and junk cars including mine. He now owns and operates his own Napa certified shop and is a certified master tech. Professional atmosphere and classy company. I DON'T trust my vehicle with anybody else.."
- Big Ron
Arvada, CO
"You wanna hear how great Norm is? The last car in this photo was sitting in a field for 12 years. The owner could not get it started to save his life. Turns out, someone put sugar in the gas tank. Norm cleaned the gas tank, fuel lines, replaced the fuel filter and throttle body after his diagnosis. After that, it ran beautifully!! Thanks Norm."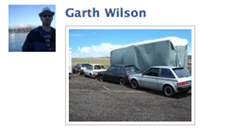 November 2010
"Hi guys! Thanks for getting my car in so fast. It was nice seeing you :)"
- Christy Rogers McGuire
Thornton, CO
"Thank you guys!!! My brakes didn't squeak once all the way home. :):):)"
-
Jodi Bennish Steinwagner


Arvada, CO
October 2010
Most honest and helpful people
"Norm and Heidi have been very helpful, they have always made sure that our cars were running correctly and when i had a problem they fixed it right away, i have never heard of a mechanic having a warranty on his labor for a year, well it was true there was a part that went bad within the year it was replaced free of charge.
We had a history of going through Oil pans on a 2000 passat, Norm had recommended that we have him put a skit plate on, it worked great, lets just say we werent in every month for a new oil pan which was like $500 each time because the oil pan was so expensive because it had to come from the dealer, there was another car that they had worked on for us, there was a electrical short at our cruise control box on a 90 acura, my ex had taken it in about 4 or 5 times and they only replaced the alternator or the battery which were the things that were dead but they never found the problem, Norm did, I have recommended them to my family and I will still go to them, they are awesome people, honest kind, and seems like they have been there through the good and bad times with the cars and in our lives, they actually care and do not look at their customers as a Dollar sign which some mechanics do, thanks you guys,"
- Samantha
Denver, CO
September 2010
Best shop you'll find!!
"Norm and Heidi have not only been friendly, honest, and accurate with all their quotes and work, but the work has been done perfect and thorough every time!
My '07 Silverado and my wife's '01 Escape have been in there a couple times each for oil changes, shocks/struts, broken bolts, etc. They really treat you like you're a person, not just another invoice. Norm's awesome about (instantly) diagnosing the problem, and talking about what your options really are, not just the "replace this, replace that" bit you get elsewhere. Highly recommended, they've got ALL my mechanical work in the future!!
- Brandon Kuglin
Evergreen, CO
August 2010
"I am a traveling musician. I put a lot of miles on my car. I was referred to Norm and Heidi's shop by one of their long time customers and I came in the morning. He opened the hood and within seconds identified that my motor mount was bad and was causing my car to vibrate when I was in drive with the brake on.
I got great service at really good price! I would highly recommend anyone that needs auto service to come and see them!"
- Jerry Wagers
Fredericksburg, VA
"Mastermind did a spectacular job on the sping coil conversion on my '03 Range Rover. Not only did they save me bundles, but I now get a better ride out of my vehicle. Furthermore, I never have to worry about any problems with air suspension again. Thanks!"
- T. Wilson
Parker, CO
June 2010
"Mastermind Enterprises is fantastic! They came in way under two other bids, and like every time before-the work was done quickly, professionally, and we have never had a problem after they fix it.
We absolutely love them!
A+++++++++++"
- Rick and Donna Hammel
Littleton, CO
rdhammmel@hotmail.com

"Thanks! Best service ever! My car runs like a dream! Thank you!"
- Kristen Cardillo
Centennial, CO
May 2010
"Thanks again for everyrthing guys..You do a great job with everything..im sure ill be seeing you soon"
- Kevin G Radcliffe
Thornton, CO
April 2010
"Mastermind Enterprises...Always Providing The Finest Automotive Services Possible At Very Good Prices, And Great People To Know! Thanks Guys~"
- Tim Weathers
Aurora, CO
"mastermind just fixed my radiator leak and i cannot be happier with my visit i highly recommend switching from your old mechanic to mastermind they are honest and the quality of the work they do is amazing thx a bunch, i will be telling my friends and family about you guys."
- Cory Pinney
Englewood, CO
"Mastermind did a 6" lift on my Ford Truck back in June. They did such a good job at such a good price. I was very impressed with their honesty and quality of work. This is the kind of company that will be around for years to come.
I took my truck back to them to fix my front-end, and once again, they did the work exceptionally at a great price. I will always refer my friends and family to them.
Thanks Norm and Heidi!!!"
- Bailey Pinney
Englewood, CO
"I came across Mastermind from Craigslist and took a chance, and I am soo glad i did!
I'm gonna Suggest them to all my friends! If you want an honest Mechanic, call Mastermind."
- Darlene Martinez
Lakewood, CO
March 2010
"Your shop smells SO good!!! :-) & its one of the cleanest i have seen!!"
- Janette Makanani Watley
Denver, CO
"My car is a happy camper now!!! One more mile and it would've died on me.
Thanks sooooo much Norm and Heidi!! Love you guys!!!"
- Leah Houghton
Denver, CO
"Norm helped me get this show winner up and running at peak performance. Couldn't have done it without you.
He really knows his stuff. Thanks!"
- Garth Wilson
Greenwood Village, CO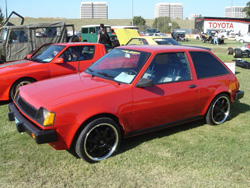 "Hi my name is Brian, they just did repairs on my car that were estimated for 1100.00 and they just did for almost 800.00 thanks to computer problems. Norm really knows his stuff when it comes to cars. Thanks mastermind enterprises."
- Brian Zimmer
Denver, CO
"You do a good job on my car and save me money."
- Mary Stertz
Westminster, CO
February 2010
"A couple weeks ago, I got in a jam with my 4runner. I was leaking axle fluid from my CV's and because I have a lifted truck, not many shops would even touch the car. Norm and I talked over the phone and referred me to CVJ who do some pretty cool stuff with Neoprene CV boots, which are more flexible and more heat resistant than rubber ones. So I brought the 4runner to Norm who did a great job on it. He pulled the axles had them picked up by CVJ who put the better boots on the 4runner and sent em back to Norm who put them back in the truck.
In a really stressful situation, Norm and Heidi were there to put my nerves to rest. I had 3 shops refuse to touch the 4runner altogether and one quote me almost twice the price that they did, and one shop that said they could get me in in a week or two. Norm and Heidi bailed me out of a jam and got me my car back the next day.
With a 3 year old to cart around and the need for my toyota to run like my toyota should, there was no one I trusted more with my car that week. I felt like Norm would treat my truck like it was his and he did. Even gave me some other suspension advice... Basically, Norm and Heidi went the extra mile to make sure I was taken care of and had piece of mind. You dont get that in many places. You do at Mastermind!"
- Shon Sands
Littleton, CO

January 2010
"after taking my vehicle to other mechanics and not having my oil leak fixed or even properly diagnosed I can say that I surely will be coming back when I get up the dough to get my rear main fixed --- once my clutch needs to be replaced of course!
thanks a lot for everything! cool fish tank: check - awesome automotive repair: CHECK!"
- Ryan Nash
Denver, CO
"i am so glad we have Norm as our mechanic, we had taken our Acura to other places just to spend money on the same thing over and over again, finally Norm had found the short and fixed it now my Acura runs great even after the gas tank issue that we all ran into after driving it, on the other hand he has done alot of work on my P.O.S. Passat lol, they have taken care of us and after going through 5 oil pans prior to norm, he had built a custom skid plate to help reduce the number of times we were replacing the oil pan and it went 9 months before we had to replace it again and the oil pan is not cheap but made like it.
Thanks Norm and Heidi for all your help!!!!"
- Samantha Spurling
Denver, CO
"I just wanted to let people know that I'm very happy with there service and prices. They did a great job on both of my vehicals. Thanks Again!"
- Brian S.
Denver, CO

Back to Top of Testimonials Page
Testimonials 2009
December 2009
"I've been into cars all my life and Norm is the 1st and only mechanic I've ever met whom I trust through and through. Not only does he THOROUGHLY know his stuff, he's HONEST about what your vehicle needs and doesn't need. Plus, he tackles the tough jobs! I don't think anyone else would take on my hand-me-down '72 K5 re-power (and re-tranny, brakes, steering, and umpteen other odds and ends) WITH an EFI retro-fit (!), but do such a thorough yet surprisingly quick job as well! Thank You Norm!
To everyone reading these testimonials-this is the mechanic you've been looking for all your lives! Congratulations on finding him!"
- John Gabriella
Denver, CO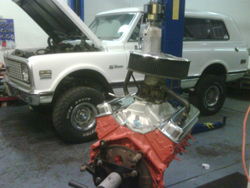 "Norm and Heidi treated me like family. Norm looked at my truck and in under 1 minute he had 3 problems diagnosed. He was very efficient and true to his word on the work. The truck runs awesome now and could not be happier. I'm soo HAPPY I finally found a good honest mechanic! Have a great Christmas!"
- James Thomas
Denver, CO
"I took my 2004 Dodge truck in to have the oil changed. Norm rocked, he had the oil changed in 20 minutes. I was in and out.
I will have all my vehicles serviced by the Mastermind. While I waited Heidi made me feel right at home. I waited in there waiting room and had a soda pop and watched televison in a quiet setting. Thanks Mastermind Enterprises. See you next time."
- D. Slater
Deputy Sheriff
Denver, CO
November 2009
"Honest people who are good at what they do! Talking to Norm about technical issues with my car actually feels like a normal conversation.. as opposed to talking to a con artist trying to bury you with technical jargon. Dealing with Heidi is always a pleasure and you leave feeling they both are trying hard to do the most good for your car and your wallet. They have definitely earned my business and I will be bringing my car from here on out."
- Bryan Chong
Denver, CO
"Norm & Heidi are great! They've always done a wonderful job on our vehicles for a great price, all with smiling service! THANK YOU!"
- Candra Braham
Denver, CO
October 2009
"Exceeded my expectations! Thank you so much for your maintenance check of my 2008 Mercedes C300 sport; I spent around $400 at the dealer for my first check, and knew I could find a better deal elsewhere.
Not only was my car serviced more quickly and courteously at your facility than at the dealer, it was also more thoroughly checked! AND, I saved a bunch of money. Simply a no-brainer; thank you so very much! I will be back for any automotive needs we have of course, and I plan on spreading the word!"
- Gretchen Swanson, RN BSN MSN
Englewood, CO
"Heidi and Norm at Mastermind Enterprises are a good team, and they always take good care of my car. They stand behind their work, as they did with the struts I got through them. I've been taking my car to them for probably three years now, and I've never had any problems with their work."
- Tom Kuspiel
Denver, CO
"Mastermind Enterprises is definitely a winning choice when you need your vehicle(s) serviced, whether the service you require is just routine maintenance
(oil change, brakes), or in-depth analysis and service.
We have 2 vehicles which have been serviced at Mastermind Enterprises.
I brought my vehicle to Mastermind Enterprises because it "wasn't running right." Norm diagnosed the problem as the timing belt. By catching this early, Norm saved me from major problems and cost that I would have encountered had the timing belt broken! Because I knew that Norm did good work, I had him replace the clutch in the same vehicle. The vehicle runs GREAT! I brought my wife's car in as well, to have the timing belt replaced. We also have the routine maintenance performed on both vehicles at Mastermind Enterprises.
With Norm on the mechanical side, and Heidi on the clerical side, Mastermind Enterprises provides honest, superior service as far as scheduling, quotes, and the actual work performed. My wife and I would recommend this company to ANYONE who requires service on their vehicles."
- Steven & Tracy Smith
Denver, CO
September 2009
"Our company truck runs awesome! Norm did really good with the diagnostics. He went more into detail than I thought he would, more than anyone else. Normally, other shops just pinpoint the problem, they don't go through the whole truck like Norm did. The truck runs great! It has more get up and go! He did a really good job!"
- Linda Rockman, Dispatch
Denver, CO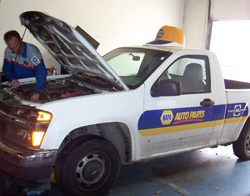 "We're on a coast-to-coast road trip and have spent some time in car garages, this is definitely the best one.

Cheap, professional, and most importantly - great personal service!"
- Jonathan, Omer & Or
From Los Angeles, CA to New York City, NY
"In all my 35yrs of living I've never met a couple so kind, honest and professional. The Olsen Family are a Class AAAA team. Norm with his Honesty and Master Expertise coupled with Heidi and her Genuine Care and Professional Class make doing business with them seem like going to visit Family and Friends. WOW!!!!!! What a BLESSING !!!! MASTERMIND ENTERPRISES is #1 in service, price, dependability and customer satisfaction HANDS DOWN!!!! If you don't believe me just call me for yourself. Believe it or not this is my first ever testimonial for any company and that's because the experience I had in doing business with the Olsens compelled me to try in someway to return the favor or better yet the "Blessing".
Thanks again Norm and Heidi aka "Team Olsen" your the BEST in the BUSINESS without a doubt."
- Damin Reynolds
Denver, CO
303.375.1774
August 2009
"I'm a new customer of Mastermind. I haven't been happy with dealer service shops and even some local smaller shops that have layers of administrative personnel.
I chose Mastermind because it's family owned and I was able to speak directly to Norm, who is the owner and serviced my car. Norm and his wife, Heidi, are really friendly and not aggressive at all.
In a world where fairness and customer service have been forgotten, especially
in the automobile repair industry, this place shines in my book as #1. I think this business is outstanding and should be supported. That is why I took the time to write this review."
- Keith
Louisville, CO
303.905.0733
July 2009
"First off I'd like to say THANK YOU so much to you both. Norm and Heidi are kind and caring. So, my story goes like this. I bought a 1987 Toyota Supra a while back. So, I did what every young adult out there is doing. I wanted to modify my car. So I took it to a performance shop and after $10 grand or so in bolt on parts for my car the shop's owner stole all my parts and destroyed my engine :-( Then, I found my car at a impound lot because he closed down shop and took off. I lost a lot of money and time.
So, after thinking about my options either junk the car or spend more money and fix it. I found a light of hope when I found Norm and Heidi. Norm helped me on every decision and saved me lots of money, even though my car has been with them for a very good while now. Norm hasn't changed his estimate.

Thank you so much again. My girlfriend and I are so happy to have made friends with both Norm and Heidi, we enjoy stopping by everytime we get the chance to spend time with Norm and Heidi. Norm and Heidi make us feel right at home, and to have another great couple to talk to and hangout with is so awesome.
There aren't enought words in the english vocabulary for me to express my appreciation to great friends
(Norm & Heidi) the masters of
Mastermind Enterprises.
Thank you again!"
- Francisco & Julie Aguilar
Thornton, CO
supratrd@msn.com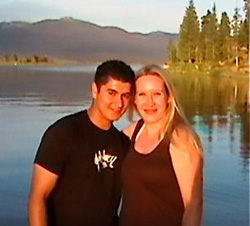 "Going to Mastermind should be your master plan to have all your services done on your car. I was referred by a co-worker and haven't been back to any other service place or back to the dealership.
Norm is always open to listening to my thoughts about what my car issues are and gives straight forward answers and options if there are any. When it comes to things such as upgrades, add-ons or alternatives, the guy knows his stuff and is even creative to help see your idea through.
Overall customer service from Norm & Heidi is top notch! You would think the way things get done that there was a whole staff!
They are friendly and work hard to get whatever is needed to get the job done and your satisfaction."
- J. Thompson
Denver Sheriff's Department
Denver, CO
June 2009
"I had just purchased an Audi and decided to give Mastermind a try after reading their customer compliments on their website. I am a skeptic but I decided to give them a try.
I am glad to say that that the service I received was that of sincerity and honesty on their part. It was determined that my car needed a cap & rotor and all of my belts were shot! Norm told me that I did not need plugs & wires only a cap replacement. Norm could have very easily told me that it needed a major tune up, but he did not.
The service is professional and friendly, just as advertised. My car runs like a totally different car thanks to them.
I'll be coming back soon!!!"
- Al
Denver, CO
bronxnativ@aol.com

"Thanks for treating us right! Whether it's one of our service vans or our personal vehicles. Norm and Heidi always manage to squeeze us in and get it done on time, every time.
Having a mechanic you can trust is priceless. Thanks!"
- Tammy Gourd
Denver, CO
May 2009
"Searching for the right, the best, and reasonably priced car care was exasperating - until we were directed to Mastermind Enterprises. Can you imagine correct diagnostics & expert workmanship with great people? Thank you, Norm & Heidi."
- Mr. & Mrs. James A. Smith
Brighton, CO
"Best price I can find anywhere. I dropped my car off and received a free ride back to work. Most importantly, I trust the work done...everything works great!"
- Claude Rossignol
Denver, CO
"I took my truck to a different shop and they couldn't fix it. I had it there 5 times. Norm looked at it once and found the problem and fixed in a day for the estimate. He does great work and its cheap and fast. I recommend using Mastermind Enterprises, plus they have there own comedy show in the office.
Thanks Norm & Heidi."
- Brian Zimmer
Denver, CO
970.308.6948
April 2009
"Thank you Norm for your work on my Chevy SSR. Even though it required more time than expected, you stood by your estimate. The gauge faces you installed for me really dress up the cockpit and look really cool. I will be sure to tell my friends about you and your shop."
- Joe Townsend
Littleton, CO
"My girlfriend and I won't have anyone else take care of our cars, but Heidi and Norm. We get the most honest truth, even if it hurts. We don't get jacked around nor pay with an arm and leg. Great people, wonderful work."
- Domanic
Arvada, CO
"There is nothing more comforting than finally finding a mechanic you can trust. Norm is probably the most skilled and knowledgeable mechanic I have ever used, and easily the most honest.
My calls are returned quickly, and my cars are always ready on time at the promised price. Well worth the drive across town.
Thanks Norm & Heidi! "
- Michael I.
Aurora, CO
"What a find!
Great Service and Done when they said it'd be done. I had Norm work on the front suspension of my Volvo, and I no longer wince when hitting a bump in the road.
Great Service, timing and advice.
Give Norm and Heidi a visit.
Theeeeey're Great! "
- Peter Coffan
Lakewood, CO
March 2009
"Epic customer service. Mastermind could prove even the most automotive-oriented mind feeble in skill. I tip my hat to Norm.
I never knew such graciousness existed and I am eternally thankful to have been served so well. You have truly embodied a style that is extremely amicable. I highly recommend Matermind Enterprises for anyone that has to deal with automotive issues.
Thank you Norman and Heidi. It has been a real pleasure."
- Douglas E. Hoppens
Creative Director
Candlelight Theatre Company
Denver, CO
"A few weeks ago I took my van into Norm's shop to see if he would be able to replace my ball joints and shocks because I was having severe steering problems. Norm took a look and said it would be no problem.
My concern was that since my van is used for my commision based business, I couldn't have it down too long. Norm said he would be able to get my van back to me the same day. True to his word, Norm called later that day and said my van was ready to go. Not only was the time frame perfect, but the price was great too.
I really appreciated his consideration regarding my need to have the van back so quickly. He delivered exactly what he promised. I recommend Norm to all my friends and will continue to do so!
Thanks again for your excellent service!"
- Mark Mohr
Morrison, CO
February 2009
"I was just about to sell my car for a loss and then discovered Heidi and Norm at Mastermind. With a brake light that wouldn't turn off, a headlight that wouldn't work and other similar issues, it seemed like an expensive electrical job was at hand. It turns out that I had improperly placed the bulb and the master brake cylinder needed a fill.
I got an honest assessment and he fixed everything in an hour! I was then able to sell the car for fair market value. "Thank you" Heidi & Norm, you have a great family owned business and I will definitely be back!"
- Patty Springmeier
Denver, CO
"High quality service by people who care" is truly how Norm and Heidi conduct their business. In a world that is motivated by money, it is hard to find a business that puts people first. Norm and Heidi truly provide a high quality service keeping people their first priority. I have used many car repair shops and ME is the only one that I can fully trust and recommend to friends and family."
- Nancy Cristadoro
Castle Rock, CO
303.663.1982
January 2009
"Talk about dependability! These guys are on top of their game. Yet, there is no game-playing to be found. Just honest, reliable, trustworthy service, at a price one would expect to be much higher than it was. I never expected to find the best price in town AND the best customer service and mechanical work combined!
My only worry is that the next time I need work done on my car, they will be too swamped with customers to get me in instantaneously; that the best-kept secret in town is about to become no longer a secret. I am convinced that the service and value will be well worth the wait, regardless. Thanks you guys!"
- Amber Borden
Denver, CO

Back to Top of Testimonials Page
Testimonials 2008
December 2008
"Norm has been my mechanic for years and I tell everyone about him! I don't know a thing about cars and Norm has been nothing but honest every time I have a question or concern. Sometimes he even tells me I don't need anything done.
I would trust him and his wife with my daughter, so of course I would trust them with my car. If only I had a hairdresser I loved this much!"
- Miranda McKinney
Arvada, CO
"Norm Olsen has been my mechanic since he first went into business; I may have been his first customer. I found him through happenstance; but I've stayed with him through the years for this good reason: One can find a skilled mechanic. One can find an honest mechanic. But it's not always easy to find a mechanic whose skill and honesty both you can trust.
Norm has done work for me ranging from oil changes to a complete engine rebuild. In every case the work has been well done; and, more to the point, in every case Norm has discussed thoroughly not only what needs to be done and why, but alternative approaches from the minimalist to the ultimate, and helped me choose the one that is best for me in my circumstances at the time. Then he does what we've agreed on.
Executive summary: Norm knows what he's doing, and he will work with you."
- Gary Williams
Golden, CO
"I have used this company for several years now. It is very comforting to use an honest, reputable business that stands behind their product and provides a very competitive price to begin with.
If you are looking for a company to do the job right the first time without problems, without callbacks, this is the company I would recommend!"

- Rick
Denver, CO
"It is so wonderful to finally have a shop and a great mechanic that I can trust.
Everything is done in a quality manner by a certified mechanic for less than the dealer and most shops. The thing I liked most was that they keep there promise relative to their estimate. Twice the work was more, but I was only charged for the estimate.
Best Mechanic I have ever had."
- Doug Koss
Denver, CO
November 2008
"After getting several quotes and varied advice, I found Norm and Heidi's ad.
Norm knows his stuff and they were both friendly, honest, and helpful all the way from getting my truck towed out of my driveway to giving me my keys with it running great.They treated me like a person, not a dollar, and showed appreciation for my business. The only other mechanic that would have treated me this well is my dad's best friend. Glad to find a great mechanic w/o driving out of the state.
God bless."
- Jason
Westminster, CO
"I just wanted to take a minute to thank Norm and Heidi for their excellent customer service.
Unfortunately my mechanic moved away last year, so I had to find a new one. After 2 very bad experiences with not-so-honest, shops I ran across Mastermind's ad online.
I actually had an unusual issue with my boat. What seemed to be a relatively simple problem turned out to be a big hassle. I spent hours on the phone trying to find someone who would even take the time to look at it. Finally, I got ahold of Norm and explained the situation. He not only said he'd look at it he said he would "take care of it" for a very reasonable price - no matter what he had to do. This is after I had been told more than once that I would have to remove my motor before anyone else would look at it!
He was true to his word and my problem was finally solved! What impressed me most when I went to his shop was the time he took to let me explain my issues with other mechanics this summer. I was basically venting but Norm was genuinely interested.
I've since had Norm do work on my truck and not only did he do the work but he also corrected an issue I wasn't aware of at no extra cost. I'm glad I finally ran into someone in Denver who takes care of my vehicles the way he takes care of his own! He's a self-admitted perfectionist and I would recommend him to all my friends and family. Norm takes the time to listen and he takes the time to do the job right."
- Rob Grogan
Denver, CO
"I found Norm through Craigslist, and spoke with Heidi after emailing them about my clutch. They were not only quickly responsive, yet even willing to help me with my emergency repair on a Saturday!
Quite simply, if you're looking for the
"best of the best" in a certified, ASE Master Technician, look no further!
They saved me nearly $200.00 over other mechanic's estimates who were not nearly as qualified, and to meet and get to know them was a great experience for me, as they are friendly, professional and family-oriented with an exceptionally clean and warm service center, a comfortable lounge, and reception area!
I was involved with franchised dealerships' Customer Service for over 20 years and felt the same level of comfort there as I had with any Mercedes Benz or Lexus dealership!
Wherever else you go to get an estimate as I did, remember to get to them last before making a regrettable mistake!"

- Tim
Denver, CO
"Hello, If you are reading this testimonial it means you are considering having some auto work done at Mastermind Enterprises. You could not make a better choice for any of your automotive needs.
I have been a client of Norm's for over six years. He has worked on three different vehicles all of which are older models. When I first met Norm, he was engaged in a mobile service. Ever since, I have made it a point to continue to use Norm's services regardless of where in the Denver Metro area he has been located. I will not take any of my work anywhere else.
Norm is the ideal mechanic for someone like me who has a limited mechanical aptitude. He takes the time to explain what is needed in terms I can understand. He makes sure that all of my questions are answered. He gives fast, reliable estimates. There are never any "hidden" or "forgotten" fees or charges. Norm does what he says he is going to do, at the price he quoted and he stands behind his work. I hope that Norm will stay in business for many years to come. I will remain a happy customer, so long as he is there to take care of my autos.
If you have any questions about this referral or my experiences with Mastermind Enterprises, please feel free to contact me at megmih@yahoo.com. Be sure to reference this testimonial in your subject line."
- M.E. Jaster
Lakewood, CO
October 2008
"It's hard to find a mechanic that has integrity and works with a moral compass. Norm is not only a great mechanic, he is an honest person who truly treats customers the way he would like to be treated. I am extremely pleased and will never go to another mechanic again.
He and his wife make a great team, and they are some of the nicest people I have had the pleasure of meeting."
- Brian Braham
Lakewood, CO
September 2008
"I have been using Mastermind Enterprises for all my automotive services for over 5 years and they have done outstanding work and have gone above and beyond all my expectations. You can't go wrong using them."

"Norm is a hell of a mechanic. Had my car running several times after I thought it was time for the boneyard.
Genius, I believe the name of the company says it all!"
- Ron
Arvada, CO